Frontier Ambulance welcomes new supervisors
April 1, 2022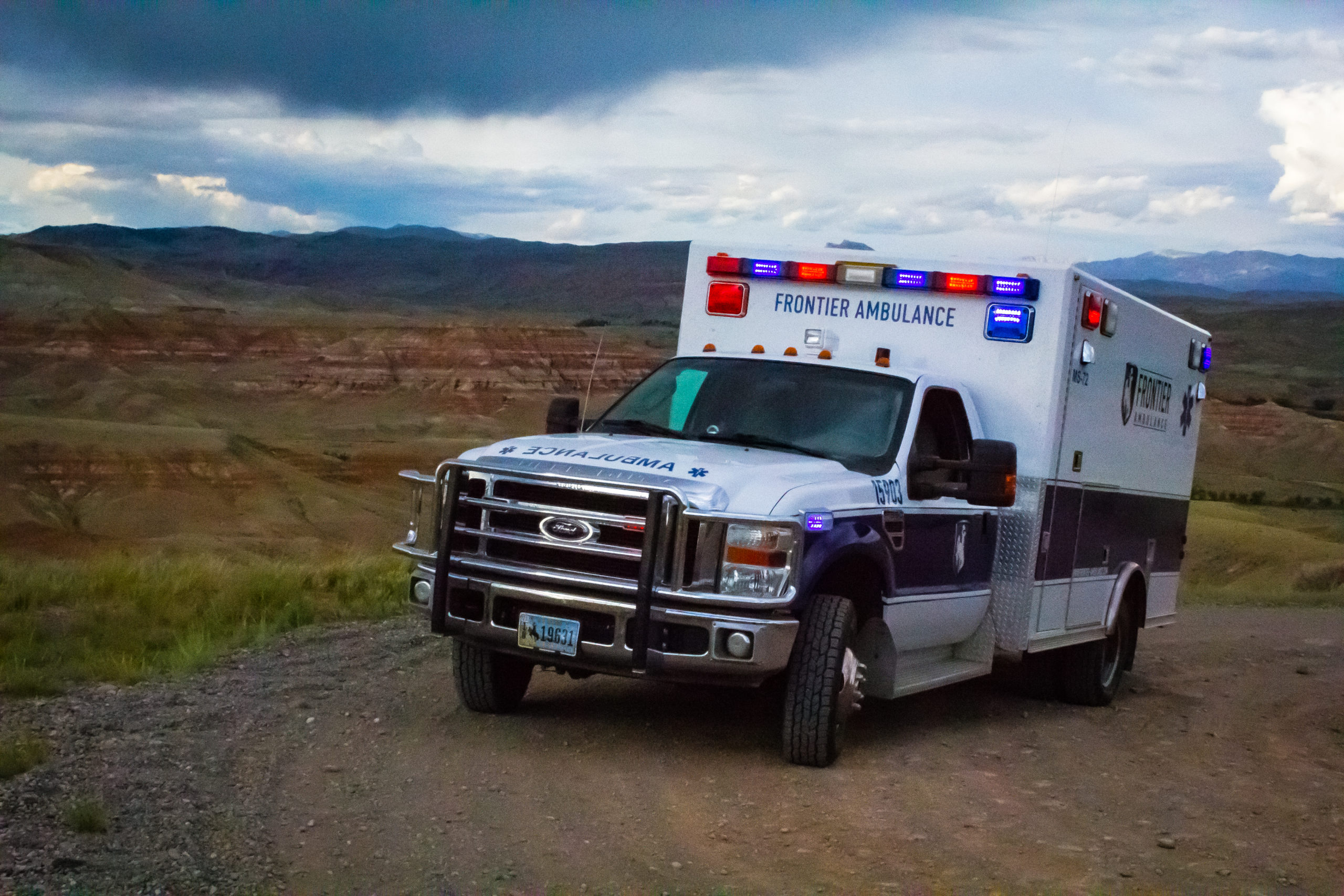 We're proud to announce Amber Henning, Delaney Powell and Tim Coursen as Frontier Ambulance's field supervisors!
Each of these candidates completed the full interview process to be selected for this position. Each wrote a letter of interest, attended an informational meeting on the expectations of the position, submitted a resume, and completed a written test and oral interviews with the medical director present. Through this process, each exhibited their passion for supporting their EMS team and serving the community and patients. As the supervisor on-duty, these individuals will be a resource to crews on shift and will support the local manager with administrative tasks, such as scheduling and documentation.
Frontier Ambulance graduated supervisors from its training week on April 1. During the weeklong training course, we were joined by community leaders, including representatives from the Fremont County Commission, the City of Lander and Fremont County Fire Department.
Tim Coursen
C-Shift Supervisor
Tim Coursen has worked in Fremont County since 2020. He completed his Paramedic school in 2020.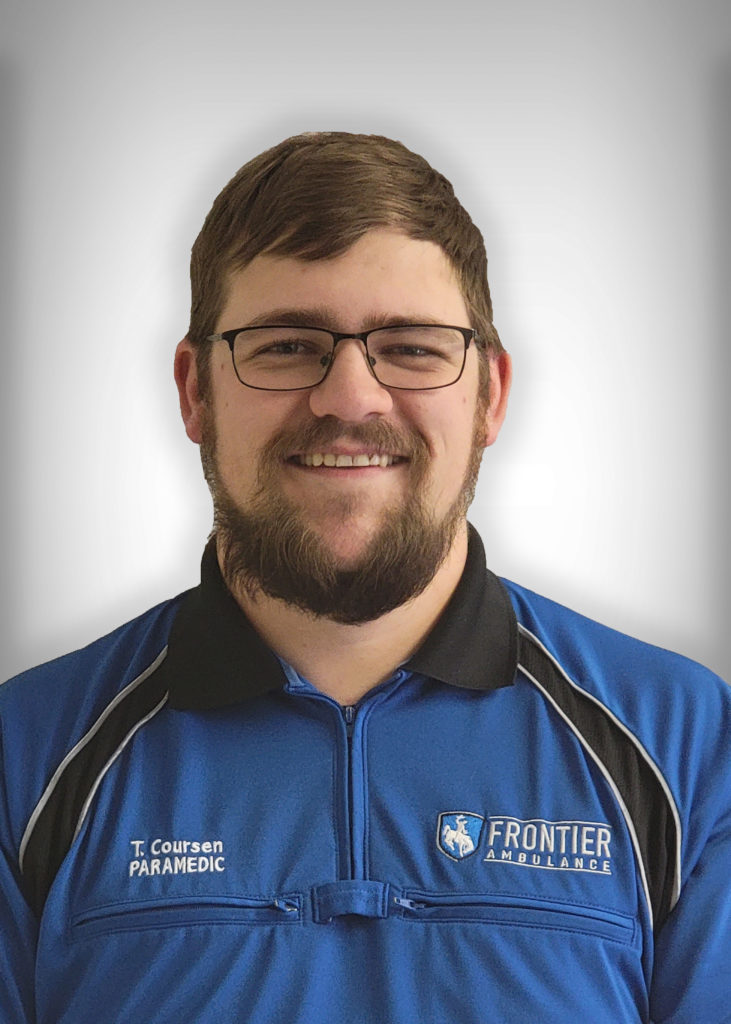 Amber Henning
A-Shift Supervisor
Amber Henning has worked in Fremont County since 2017. She completed Paramedic school in July 2021. Amber has been a field training officer and enjoys training and bringing in new team members. Amber took initiative several months ago to oversee our inventory system for supplies, creating supply lists and pars as well as the check-off lists for the ambulances.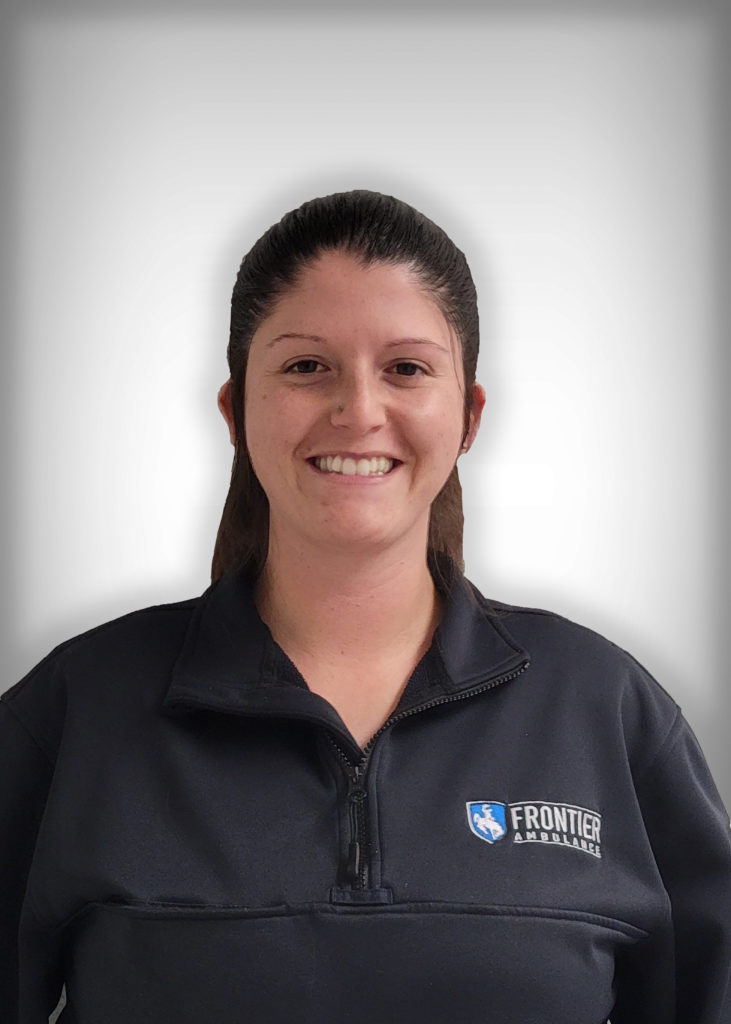 Delaney Powell
B-Shift Supervisor
Delaney Powell has worked in Fremont County since 2020. Delaney has completed Paramedic school and will take her paramedic certification exam in the next few months. Delaney has also taken initiative to assist with supply management and vector in the Lander EMS station.